Would you like to use your device to do multiple tasks? If you want to watch a YouTube video and do some of your work at the same point in time, you will have to understand the video playback settings available on the iPhone.
Wouldn't it be awesome to watch your favorite shows and movies while you do some of your work on an iPhone? You just have to adjust your settings a tad bit and allow for the use of the video playback option. You might like to understand a few more points about Video playback settings on iPhones. We will talk about it in detail here.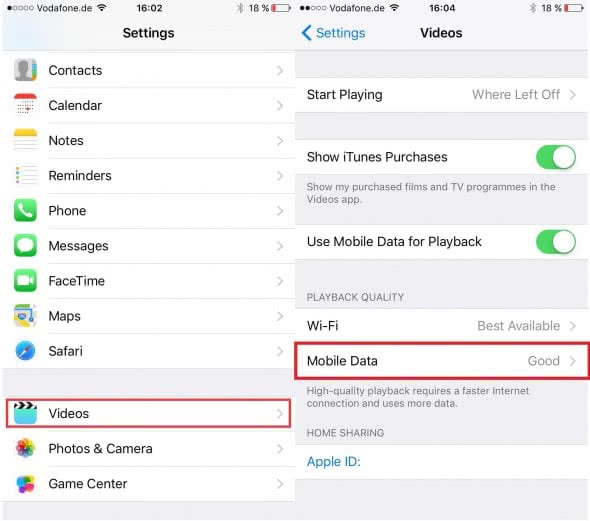 Straightforward Technique 
It's not like you have to do anything significantly different to turn on the video playback option. The task is very simple when you're using YouTube on your device. First of all, you have to open the YouTube application on your device. The next thing to do would be to press the upper right corner of your playback video. It needs to be followed by tapping on the playback speed option and selecting it. Now it is about choosing the value for playback speed. Once making these little changes to the settings, you can start using the YouTube video playback option as per your own will. 
Adjusting The Controls 
If you can adjust the controls nicely, half the job is already done with regard to the video playback settings on your iPhone. To make the viewing experience more effective even in video playbacks, you have to add more features and options to make the experience better. One of the things that you can work on is closed captions or subtitles. If you watch videos that belong to a different language, you would expect the subtitles to drop on the bottom part of your screen and help you out. You will see a CC symbol on the top of your screen. You can use this option and tap on more icons and then move to the other captions here.
In case you want to skip some portion of the video while using it on playback, you can do so through video playback settings. Make the double tap in the empty area on your right side then you could skip forward with 10 seconds. If you want to go back and check some parts of the video all over again, double tap with the empty area of your left side on the video playback settings. You will be comfortably skipping backward for 10 seconds. 
Is Video Not Playing? 
There are times when the video won't play on your iPhone. There can be various reasons behind such occurrences. We will discuss the ways to get rid of the problem: 
You should start by looking into the video app that you're using. Suppose you're using YouTube and videos are not playing on it, you have to uninstall the application first. You need to follow it up by reinstalling it and there are high chance that the problem has been solved.

Another aspect that you can work on is converting the video into a compatible format. There are times when the particular format that you're using for the video doesn't sit well with your iPhone device. To run the video smoothly, you need to convert the video into a compatible format first. 

The next thing to check on is your internet connection. If you're streaming a video and it's not playing, there is a high chance that your internet connection is slow. 
Conclusion: Video Playback Setting on iPhone
As you can see Video playback is an option that can be used comfortably on your iPhone. You just have to make a few changes to make things effective here!