Download Instagram Rocket IPA for your iPhone and iPad.
Do you love using Instagram on your device? We are pretty sure you're not the only one adoring the platform so much. There are so many people from across the globe who are addicted to Instagram. They can go through their feed throughout the day without getting bored. While initially, it was a platform to share your pictures and videos with your followers, it has turned into something else all of a sudden. It wasn't long before the "Story" feature was added to the platform which increased its popularity by a distance. With the recent introduction of Instagram reels, things are looking really good for the developers of this platform. The engagement rate has been high and it is possibly the most popular social media platform all across the world right now. While you might love to use it, certain things must annoy you. The fact that you cannot save photos or stories on the platform can be a tad bit irritating. This is when a platform like Instagram Rocket walks in. But before we understand what Instagram Rocket does, we need to know what it is. 
What Is Instagram Rocket?
Instagram Rocket can be described as a tweak of Instagram meant for iPhone users. It is developed by Majd Alfhaily. The major objective is to provide a bunch of amazing features to the users of this platform. To sum things up, Instagram Rocket is an all-in-one tweak for iOS users who want to use Instagram on their devices but without any bounds or restrictions.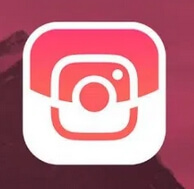 Download
Instagram Rocket IPA
How To Install Instagram Rocket 
First of all, you have to reach out to a reputed website to download Instagram Rocket. Since it's an unofficial app, you will have to download it through unofficial sources. The level of security remains a concern through unofficial sources so you have to be careful here. 

The rest of the download process is going to write itself. If you already have Instagram Rocket on your device and it is not working out, you have to uninstall it and start fresh by downloading its latest version online. 

Once you have downloaded Instagram Rocket, you need to download Cydia Impactor to your device. 

Once the download of Cydia Impactor is connected, you have to connect your device to the computer. If you don't have a PC, you better ask for help from someone who has got a PC since this process cannot take place without the help of a computer. 

Once you have connected the device to the computer, it is time to launch the Cydia Impactor tool. 

As you open Cydia Impactor, it is about time you drag and drop the Instagram Rocket IPA file to your computer. 

You will be required to enter your Apple ID credentials before you access the application. 

Once you have signed up, it is time to install Instagram Rocket IPA on your phone. It can take some time so you have to be just a little bit patient here. 

Once the process gets completed, you need to disconnect your phone from the computer. 

Now you cannot immediately run the application on your device. You will first be required to go to the settings of your device and trust the developer profile linked to the app. 
Now you're ready to launch Instagram Rocket on your phone. Just enter your Instagram ID and password and enjoy the services that are on offer for you. 
Also Check: Best Twitter Apps for iPhone and iPad
Features Of Instagram Rocket 
One of the major advantages of using this IPA is that you can save any photo or video to the Camera roll. If you're used to using platforms such as Facebook, you might have a habit of saving any picture that you want to download to your device. There are certain videos that you like and want to want on the loop but Instagram doesn't allow you to download them to your iPhone. With the help of Instagram Rocket, you can download such photos and videos to your device. 

You can hold down on any given photo or video. You will have an option to view the high-definition version of such photos and videos on your device. It is practically impossible when you're using the normal version of Instagram. But when you use Instagram Rocket, things are bound to take a turn. 

Does it annoy you that you cannot open the profile picture of any given person? You try to double-tap and all such things that you do on other social media platforms but no dice. Instagram Rocket changes this for you as well. If you use Instagram Rocket on your device, you can double-tap to see the full-length version of someone's profile picture. 

Is there any person whose content is bothering you? You have the chance to mute such a person through Instagram Reels. If you feel like unmuting that person at any point, it can be done quite comfortably with the help of Instagram Rocket. 

You can hide all the sponsored ads. Since the platform has grown into being the most popular social media platform, you might see a lot of sponsored ads coming on your feed from time to time. Instagram Rocket blocks all such advertisements, much to your delight.  

You will also have a chance to share images with third-party apps. So if any of your friends are not using Instagram but some other social media platforms and you want to share something with that person, you don't need to save the photo or video. You can simply share it without much trouble. 

You can view stories but they won't be marked as seen. Isn't it the best way to stalk a person who you don't want to follow but want to see the content that person produces? It isn't possible through the normal version of Instagram but Instagram Rocket will do so on your iPhone. 

You also have the chance to view the messages without letting the sender know about them. Some people might constantly annoy you and you don't want to give them a hint that you have seen their texts in any way. Instagram Rocket will help you out in this regard as well. 
---
FAQs 
Q1: Does Instagram Rocket IPA come free of cost? 
Yes, Instagram Rocket IPA is completely free. You don't have to pay a single penny to install it on your device. 
Q2: Is it safe to use Instagram Rocket IPA on your phone? 
The only thing that can go wrong here is the source of its download. As long as you manage to download it from a trusted source, it will prove to be completely safe. 
Q3: What should I do to install Instagram IPA on my iPhone? 
You have to download Instagram IPA to your phone and Cydia Impactor on your PC. With the help of Cydia Impactor, you will find it simple to install Instagram IPA on your device. 
Conclusion: Instagram Rocket IPA Latest Version for iOS Devices
Instagram Rocket is a fun application without a shadow of a doubt. It allows you to do things that make your Instagram experience even more entertaining. Download photos and videos, see texts without letting the sender know about it, hide all the sponsored ads you want. Just install Instagram Rocket to your phone and the rest of the things will fall in place on their own!