Check out the Best Free Movie Apps for iOS No Jailbreak! 
Do you like to watch movies? The majority of people are fond of viewing films. It is just the genre that might be different from one person to another. You have the chance to go to a theatre nearby or subscribe to a digital platform to watch films of your choice. But you can watch movies without a cost too. If you own an iOS device, you don't have to worry about the cost involved to watch a film. There are various free movie apps available for iOS devices.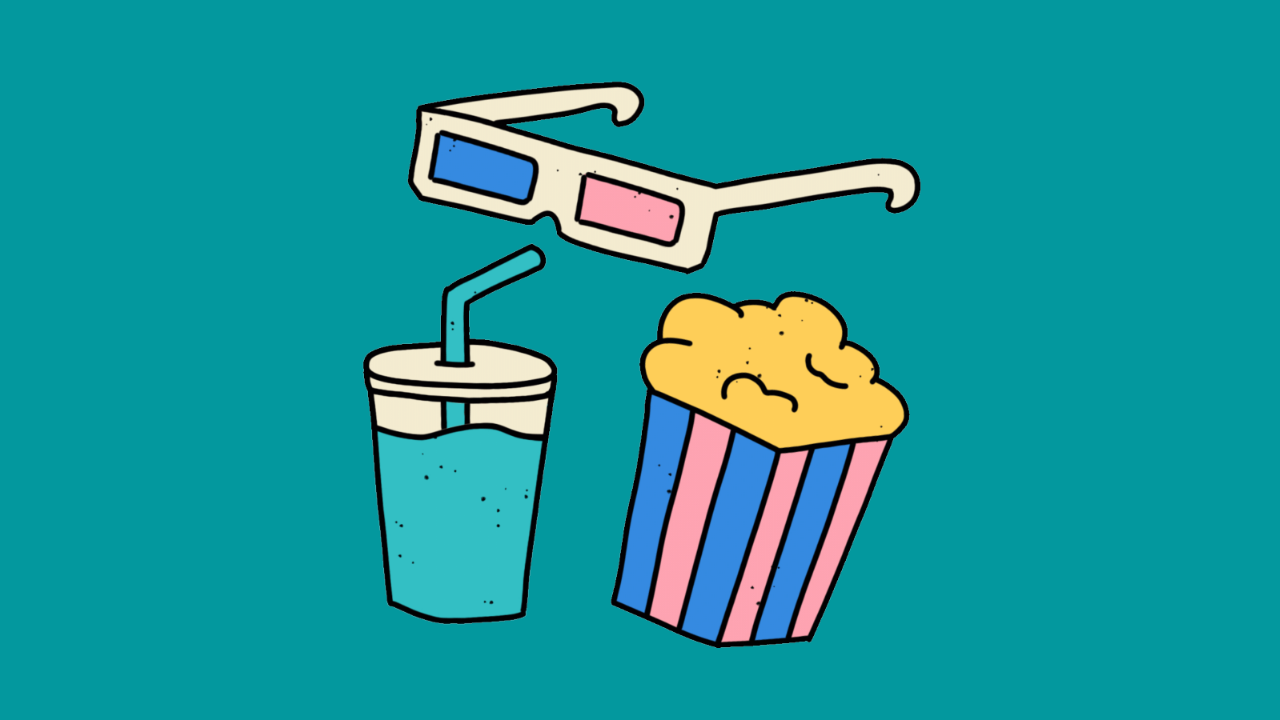 Best Free Movie Apps for iOS (iPhone/iPad)
We will take a look at the list of these applications one by one here. Let's get into the list of free movie apps for iOS: 
1. Crackle 
Crackle is the first name on the list when we talk about free movies for iOS. The best part about using this platform is that you don't need to sign up formally here. You can jump straight to the movies that you want to watch without providing your username or password credentials. As far as the library goes, it is huge. There are lots and lots of movies included here. Some of them are old classics and some of them are updated regularly as new films get released. The captions are available too so you can watch movies belonging to foreign languages too. It will work on all kinds of iOS devices so you don't have to worry if your phone will support the application or not. 
2. Tubi TV 
Another free platform to watch movies on your device is Tubi TV. It is considered one of the best free movie apps for iOS devices. Since it's a free application, you don't have to spend anything to watch the content here. You just need to bear with the advertisements that keep coming your way while watching the film of your desires. The movies available on the app are produced by the finest production houses like Paramount, MGM, Lionsgate, etc. From horror to romance to action, movies belonging to all kinds of genres are available here. 
3. Popcornflix 
Popcornflix is another platform that is worth trying when you want to watch free movies on your iOS device. There are thousands of movies available here and they have been categorized into various sub-genres. You can use either your mobile data or WiFi connection to view movies here. The video quality has got a wide variety as well. You can view the videos in 720p and 1080p too. The quality of the video will depend upon the speed of your internet connection. You can download subtitles automatically here and watch films by using those subtitles. There are various things to do here such as opening the settings, selecting language, font size, color, style, etc. 
Also Check: Popcorn Time for iOS
4. Vudu 
Unlike the other platforms that we have mentioned till now, you have to sign in to this platform first. So it can take some time before you start watching films. But make no mistake about the quality of the content here. You will get to watch films belonging to all types of genres in various qualities. The new movies are added regularly and they are uploaded with the highest quality. You also have to know that the platform doesn't consist of free films solely. Various firms are paid so that's a downside here. But all the content that's available for free comes to you with the highest quality. 
5. SnagFilms 
When we compare it with the other platforms on this list, the library isn't as wide. But you cannot discount the quality available in its limited showcasing. It includes a collection of 6000+ movies. While other platforms consist of more than 10k films, you cannot beat the quality of SnagFilms. It does boast the best action, horror, romance, kids, and adventure movies in its collection. Apart from movies, it also consists of TV shows and documentaries as well. The advantage of using SnagFilms is that it runs on all types of iOS devices such as iPhone, iPad, and iPod Touch. 
6. Redbox 
The best part about using Redbox is that it has been organized well. The movies have been categorized into different genres beautifully. If you're interested in watching films belonging to a particular genre, you need to click on the option and watch all the content belonging to such a genre. Apart from being organized efficiently, the platform boasts high-quality films. It features some of the best content in top-notch quality. Since you don't need to sign in here, you can start watching films straight after downloading and installing the file into your iOS device. 
7. Yidio 
This is another fun application that's completely free to stream movies on your IOS device. The problem here is that this application works for very limited devices. So you need to check if it goes well with your mobile phone or not. Although it's available for a limited number of devices, it is a very handy application. You can filter the movies in several ways on Yidio. You can keep the basics such as premiere date, MPAA rating, IMDb rating, and genre and the results will be brought to you in an accurate and precise manner. 
8. Box Loca 
If you want to stream the latest movies and shows on your iOS device, Box Loca is meant for you. As long as you're running an iOS device with a 9.0 version or higher, above Loca will work perfectly well on your device. If you get bored of watching movies constantly here, there are other things to do too. The app contains the latest movie news, trailers, and other movies- related programs. One thing that you need to understand about the platform is that you cannot deal with it offline. It means that you won't be able to download content here. You have the chance to do live streaming, something very different when compared to other platforms. 
9. Pluto TV 
Pluto TV offers you plenty of options. Apart from getting a chance to watch live TV and movies for free, it will also provide you with the chance to stream on-demand movies. You can think about all types of genres and there will be different movies in all those genres here. There are several channels here that are directed solely to the movies. If you don't want to watch content from specific sources, you will get the chance to hide the channels too. The application runs well for Android as well as iOS devices. 
10. Viki
There are so many streaming websites that can offer you Hollywood movies. If you have checked on all the quality Hollywood films from past to current times, it is about time you switch to the movies belonging to the east. Viki is one platform that will offer you content coming from Eastern countries. It consists of foreign language movies like Chinese, Indian, Japanese, and Korean, and that too with embedded English subtitles. Each of these film industries is filled with several amazing movies. When you watch such films on your iOS device, it gives you a unique yet interesting taste. Since the content is available free of cost, you shouldn't think twice before starting using Viki. 
11. YouTube 
Yes, YouTube is one of the free movie applications for iOS devices too. Various channels upload full-length movies on this platform. The best part about using YouTube is its user-friendly interface. It is quite easy to use and all kinds of shows and movies run smoothly on this platform. If you subscribe to the channel providing free movies and press the bell icon, there will be regular updates available when there's something new dropping on the channel. The only limitation is that the number of movies is going to be limited here. 
Also Check: Youtube Vanced for iOS
12. FilmRise 
FilmRise is much like YouTube in its graphic-user interface. When you think about a free application, you always expect it to be rigid in terms of its user interface. The good thing about FilmRise is that it has a simple yet clean app design. You don't have to sign up here and you will be able to watch movies immediately. It has a wide variety of movies and TV shows as the library are huge on FilmRise. 
Conclusion: Best Free Movie Apps for iPhone & iPad
You can use any of these free movie apps on your iOS device and make the most out of its use. So if you're a movie buff, download one of these applications and have plenty of fun!