Learn how to download NU Carnival for iOS and play on your iPhone and iPad.
Mobile gaming has come a long way from the days of evergrowing snakes and bouncing red balls. From adrenaline-loaded racers to lighthearted puzzles, there is a lot to explore and have fun with. A genre that has grown in popularity recently is "gacha".
One of the most popular gacha games today is NU: Carnival. Catered towards adult players, this game has "yaoi" elements and can be considered controversial. People have a lot of questions about NU: Carnival on iOS. Here are all the answers you'll ever need. 
Is NU: Carnival Available On iOS?
If the game has caught your attention, and you are an iOS user, there is some bad news for you. The game does not have a place on the official App Store. 
We do not know the exact reasons behind this exclusion of the game, but there is no official way of installing the game on your iOS device. 
But the good news is, there are plenty of workarounds and alternate methods with which you can get NU: Carnival on iOS.
Can You Still Play NU: Carnival on iOS
NU: Carnival isn't available on iOS officially as of today. It means you can not find it on the App Store, free or paid. But that's not the end of the world. People have been using and playing unsupported apps and games for years using different methods. Be it downloading the game files from third parties or taking it online, you have a good amount of options when it comes to getting NU: Carnival on iOS. At least one of them is guaranteed to work out for you.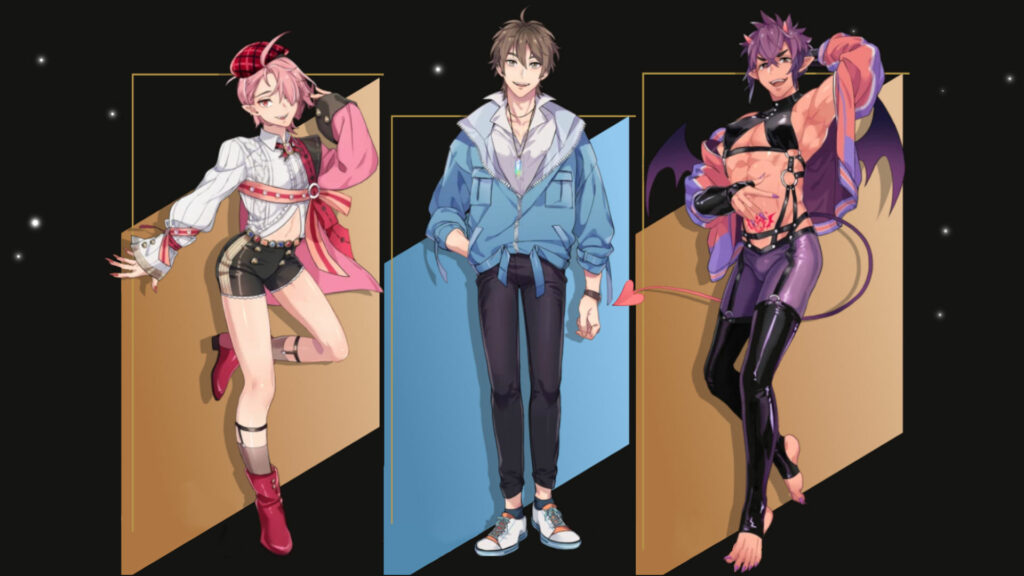 How to Play NU: Carnival on iOS
1. Downloading NU: Carnival on iOS From A Reliable Website
We know the application is not available on the official store, but that's not stopping you from downloading the installation file from an unofficial website. There are plenty of reliable websites and app stores that aren't officially recognized by Apple but are credible and safe. 
You don't have to go around looking through different options if you want to download the game. The official EROLABS website lets you download the game safely and for free in easy steps.
Go to this

direct link

. 

Click on the "iOS" option to take you to a new page. 

Click on the "Download" button.

Scan the QR code on the new page with your iOS device to start the download.
2. Sideloading The Game With IPA Files
If direct download doesn't work for you, you can try sideloading the application. There are a lot of different apps that can help you with that. Sideloadly is the easiest and the most reliable option to use. 
Download Sideloadly on your Windows PC or Mac.

Use a USB cable to connect your iOS device to it. 

Download the IPA file for NU: Carnival. You can find it on the EROLABS website.

Open Sideloadly, and you will see your USB-connected device named there.

Enter your Apple ID in the designated field.

Drag the IPA file you downloaded into the app interface.

Click on "Start" when it becomes clickable.

Enter the password you use for your Apple ID when a prompt asks you to.

You will need to go through a little verification process before you can start playing the game. To get started, go to Settings, General, and Device Management inside.

You will see your Apple ID under the "Developer App" option. Tap on it to move forward.

Click on the "Trust X" button inside, with X being your Apple ID. Then click on the confirmation button when it appears.
And that's it! One of the best things about using Sideloadly is that you don't jailbreak your device and thus don't have to risk voiding your warranty.
3. Using An Android Emulator
If you don't want to put any extra effort into it, you have the option to install an Android emulator and play the official Android version. Bluestacks is one of the most reliable and functioning Android emulators out there. NU: Carnival works perfectly with it.
4. Play NU: Carnival On iOS Online
There is no need to download the game at all if you want to play it, and none of the methods mentioned here works for you. The game has an official online version that you can access on the official EROLABS website. All you need is a free EROLABS account and your Safari browser.
---
Conclusion: NU: Carnival for iOS
NU: Carnival is one of the many popular gacha games that are being played all over the world today. 
Unfortunately, it is not officially available on iOS devices, but that won't stop you from having fun. There are many ways to play the game on your iOS device even if the game never makes its way to the official App Store. 
If downloading the game from a website doesn't work, you can try sideloading it with IPA files. You can also play it using an Android emulator as the two versions have no difference between them. If none of them is helpful to you, you can always play the game's official online version on a browser.