Learn how to Download Overwatch 2 on Mac & Play on M1, M2, and Intel-based devices!
Overwatch 2 is the highly anticipated follow-up to the beloved and successful first iteration of the online multiplayer. This new title promises to bring an even more immersive and thrilling experience to players with a lot of new additions. Be it its updated graphics, new maps, or a couple of new game modes. The reception to the game has been fairly positive so far since its release back in October 2022.
There has been a lot of chatter about the game everywhere among gamers and critics alike. Many found their expectations met by the sequel while plenty was still left wondering about one common point. Can we play Overwatch 2 on Mac?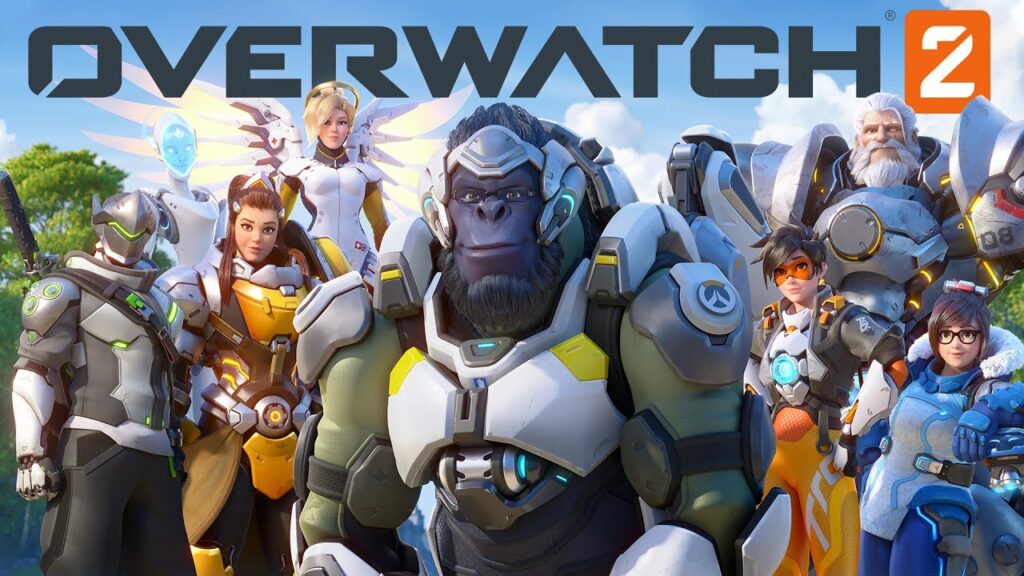 Is Overwatch 2 Available On Mac?
Overwatch players asked for a port that was playable on Mac devices for years. Sadly, that never came to happen. Gamers also found some workarounds that made them capable of running the game on Mac. They were also hopeful that a potential sequel might eliminate the need for these workarounds by bringing along a proper Mac release.
Unfortunately, Overwatch 2 is not currently available for Mac devices. This has been a source of disappointment for many Mac users who were hoping to play the popular FPS on their Apple computers. Despite the widespread demand for a Mac version of Overwatch 2, developers have not yet released one. 
While there is no official playable version of the game that you can run on MacOS, there are still some ways around it. Especially if your device has an Intel chipset, it might be a walk in the park for you. For M1 and M2 chip-based computers, however, it gets trickier. Here are some ways you can play Overwatch 2 on Mac. 
Playing Overwatch 2 on Mac with Intel Chipset
You can get Overwatch 2 on Mac working perfectly if your device works on an Intel chipset. There are two ways you can go, either by using Boot Camp or an amazing software called Parallels. 
1. Using Boot Camp
Boot Camp is a utility software built within Mac devices with which you can run Windows OS on them alongside the usual operating system. It allows you to easily switch between macOS and Windows with a simple restart. The process creates a separate partition on Mac's hard drive to install Windows. Once Windows is installed, users can boot directly into MacOS or Windows, depending on their needs. The process is easy to follow and can help you easily access Overwatch 2 on any Mac that uses an Intel chipset. The best part is that the software is completely free. 
2. Using Parallels
If you are open to spending some money and have the budget, going for Parallels is better than using Boot Camp. Parallels is a virtualization tool. This innovative software allows Mac users to install Windows without replacing the existing OS. It provides users access to a wide range of games and applications that may not be available for Mac like Overwatch 2. The setup process is straightforward and once complete, you can dive into the world of Overwatch 2 and experience its many thrills. You can try running the game on your Mac with a free trial of Parallels before paying for a subscription.
One advantage Parallels has over Boot Camp is that you don't have to restart your Mac every time to switch operating systems. 
Playing Overwatch 2 on Mac with M1 & M2 (Apple Chipsets)
Neither Parallels nor Boot Camp will help if your Mac works on one of the two chipsets mentioned here. You can install Windows on these chipsets, but the game just won't work due to compatibility issues. Cloud Gaming is the only way you can play Overwatch 2 on Mac with Apple chipsets. Cloud Gaming allows you to stream and play games even if you don't have a capable system. All you need is a strong internet connection. Nvidia GeForce NOW doesn't yet support Overwatch 2 on Mac, unfortunately. 
Boosteroid is the only cloud gaming platform that will let you play Overwatch 2 on Mac. You will need a subscription for it which you can get through the official Boosteroid website. That's where you can install and play the game as well.
---
Conclusion: Overwatch 2 on Mac Download for M1, M2 & Intel
Sadly, neither Overwatch nor Overwatch 2 is currently available for Mac devices. It has disappointed many who were hoping the franchise might make its way to Apple devices. However, some workarounds are still available for Mac users, especially those with Intel chipsets. By using Boot Camp or Parallels, you can access Overwatch 2, and maybe for even free.
For Mac users with M1 or M2 chipsets, their only option to play Overwatch 2 is through cloud gaming, unfortunately. There too, Boosteroid is the only option you have right now. Nobody knows what might happen in the future, but you will have to compromise if you want to play Overwatch 2 on Mac.